William Blake's Harpies
Other portraits of harpies are meant to horrify.
Note their elongated talons, the grotesquerie
of partly feathered breasts, howl-canted mouths.
Blake's have the casual assurance of beings
who exist, who have daily lives. The stubby wings
are folded; the eyes, set close either side
of a beaky thing centered in their faces;
feet, clawed birds' feet. But the totality:
bodies taut with a single intention and no room
to spare, no, none, for mercy or the horror business.
These are the ones who, invisible in their swiftness,
snatched my brother's food, his desire to eat,
his hunger, his ability to swallow—
and carried his soul wherever it is souls go.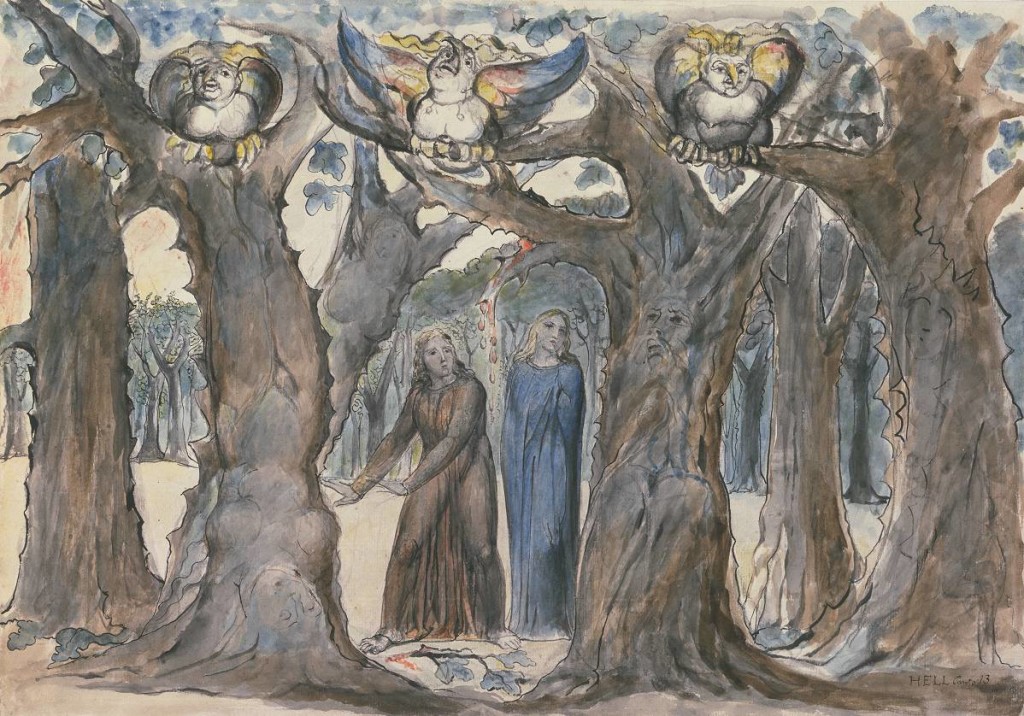 The Wood of the Self-Murderers: The Harpies and the Suicides. William Blake.
Bio:
Pam Matz lives in Cambridge, Massachusetts. She has an MFA from Bennington, works as a reference librarian, and is translating the medieval poet Baudri of Bourgueil. Recently, her poems have appeared in Wick and the chapbook anthology Selfies; Real or Imagined.